The Indian Gaming Regulatory Act of 1988
To make a long story short, the Indian Gaming Regulatory Act of 1988 was introduced after a series of legal battles between certain state authorities and Native American tribes. It introduced the legal framework under which Native American casinos and other gambling venues can operate. It cleared up any potential issues that may arise as a result of tribal sovereignty and local state laws. Such problems had appeared in the past, and numerous trials were held to resolve them.
Background and Context of Native American Gaming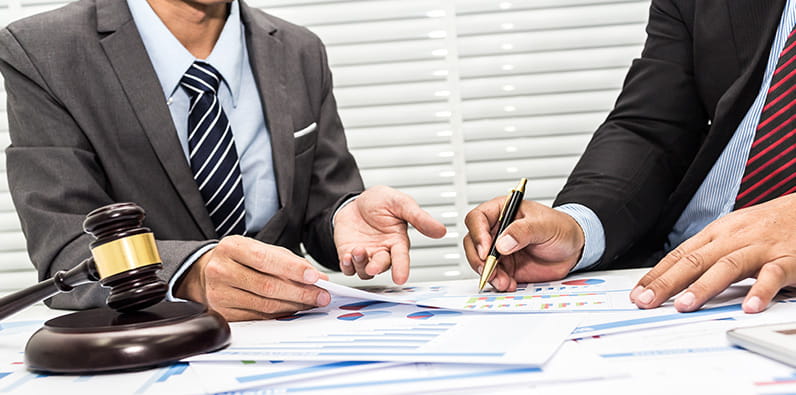 Before we consider the addition of Native American casinos, it's vital to understand the conditions under which they came to be. Traditionally, Native American reservations were located away from major commercial and business centers. As a result, the economic opportunities of tribes were limited. So tribal governments had to come up with a means of raising money, all while being somewhat separated by the state economy. Gaming venues served to be a solution to these problems.
At the time, many American states had either outlawed gaming or heavily regulated the industry, making it difficult for companies to operate. It was considered an excellent opportunity to boost tribal revenues by filling in this niche. Thus came to be that Native American casinos, bingo halls, raffles, and other gaming establishments sprung up in numerous reservations all over the country.
However, this created conflicts between the tribes and local state governments. The latter argued that establishing gaming venues that didn't comply with state regulations was illegal. Moreover, the nation also observed disputes about whether tribes were required to pay state taxes on gaming revenue. Several cases were brought to the US Supreme Court regarding this development.
The 1988 Indian Gaming Regulatory Act Is Introduced
In order to resolve the situation once and for all, the US Senate brought in the Federal Indian Gaming Regulatory Act for discussion. Following several rounds of discussion, including elected officials, the Senate Committee on Indian Affairs, and more, it passed both chambers of Congress. Finally, it was signed into law by then-President Ronald Reagan on 17 October 1988.
With the passing of the Indian Gaming Regulatory Act into law, the federal government established the National Indian Gaming Commission and a regulatory structure to manage all gambling venues opened on tribal grounds. In the contents of the Act, we see the stated policy as follows:
(1) to provide a statutory basis for the operation of gaming by Indian tribes as a means of promoting tribal economic development, self-sufficiency, and strong tribal governments;
It goes on to expand how the current Act also sets out to ensure that organized crime is kept out of the Native American gaming industry and that the tribes are the supposed beneficiaries of these ventures.
Key Details of the Indian Gaming Regulatory Act of 1988
The Indian Gaming and Regulatory Act introduced a regulatory framework for Native American gaming venues. This included three specific classification types for the various gambling games operated on tribal grounds. See some more information in the table below:
Class I Gaming
Includes "traditional Indian gaming", such as tribal ceremonies and celebrations, and social gaming for symbolic prizes. The games in this category are governed by the tribe itself and are not under strict regulations.
Class II Gaming
Best described as 'non-casino games'. Specifically, lawmakers envisioned bingo, player-versus-player card games, and other similar types of gaming. The responsibility for regulating Class II operations lies with the National Indian Gaming Commission. This institution establishes standards for the gaming equipment and issues permits.
Class III Gaming
Games that are not included in the previous two categories. In effect, we see games played against the house for non-insignificant sums. Simply put, slots, blackjack, casino poker, baccarat, roulette, and other similar casino games are featured in this list.
The third category features the most heavily regulated games, as detailed in the Act. The established Native American gaming laws require prospective casino operators to follow strict guidelines established by the National Indian Gaming Commission. Moreover, the venture owners need to reach an agreement with the state government about the potential operation. This also needs to be approved by the Secretary of the Interior.
Native American Gaming Venues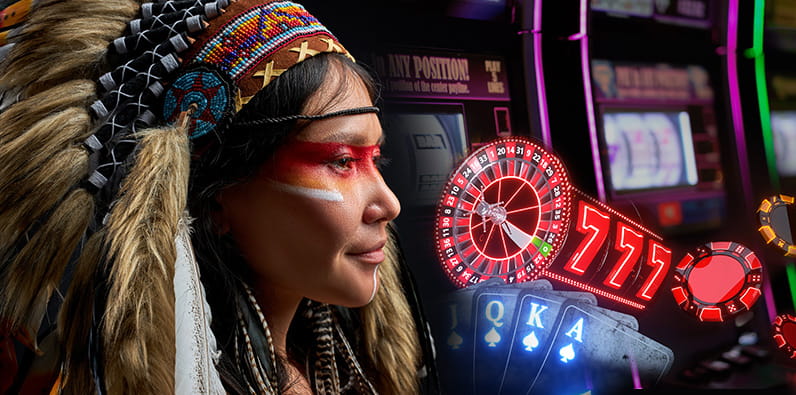 Since the Indian Gaming Regulatory Act of 1988 came into effect, numerous tribes have taken advantage of their newfound commercial freedom. Following the first year since the Act became law, Native American gaming revenues grew substantially. They would continue to follow an upward trend until 2020, when the first major revenue fall was recorded. This was due to the COVID-19 pandemic, where many venues had to close or operate at a reduced capacity. Even then, the industry brought in more than $27 billion. Here are some interesting facts about the Native American casinos:
💯 More than 520 gambling establishments on tribal grounds in the US
✅ The first Indian casino was built in Florida
🎡 The Largest Native American casino is in California
🔔 Native American casinos can be found in 31 different states
🧮 The largest number of Native American casinos is in Oklahoma
The number of tribal casinos and gaming venues has also significantly increased over the last 30 years. Oklahoma stands out as the state with the most tribal gaming establishments – 105+. California, Washington, and Wisconsin, for their part, are home to 66, 30, and 24 casinos, respectively.
The Future of Native American Casinos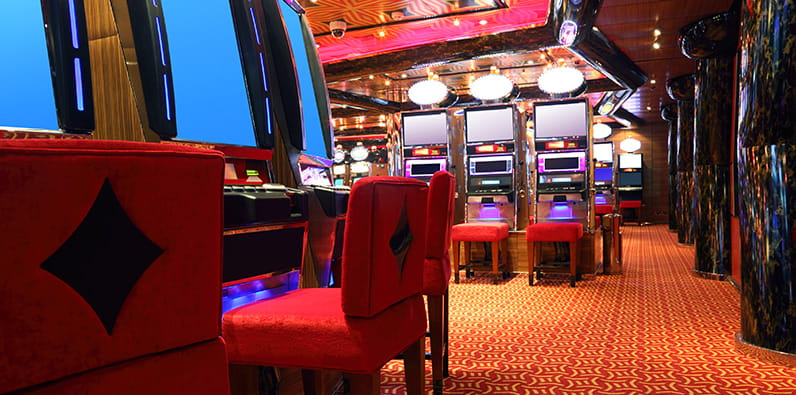 So far, tribal casinos have made up a significant part of the US gambling industry. It is estimated that the combined commercial revenue from tribal casinos exceeds that of Las Vegas and Atlantic City. Moreover, tribal venues are also the only option for gamblers in specific states. The US gambling laws are notoriously difficult to deal with, but suffice to say that certain states have outlawed commercial gambling operations. As a result, many tribal casinos have an effective monopoly on legal gambling in those states.
However, change may be around the corner. The best US online gambling sites are becoming exceptionally more widespread. Many states have begun the procedure to introduce online gambling regulations, thus bringing legal and safe online gaming to the masses. So far, multiple states have tasked their local institutions to create laws and regulations to manage this new industry.
The New Jersey online casino sites serve as an example of how popular the iGaming industry could actually be among the US player base. As more and more states come to accept this change and liberalize their respective gaming scenes, we could see fewer and fewer visitors to tribal casinos.
Of course, it will take years before online gambling is broadly available in every US state. Moreover, we do not expect tribal casinos to disappear overnight. However, it is fully within the realm of possibility that more people will gravitate towards convenient platforms. After all, you don't have to go on a multiple-hours drive to access an online gambling site from your smartphone.
All in all, the future of tribal gaming in a world of online gambling will definitely be exciting. We will continue to follow its development throughout the years and keep you posted.
Popular Questions
If you have any questions on the matter, then you can consult the FAQ section below. We have done our best to include the most important questions about the federal Indian Gaming Regulatory Act.
When was the Indian Gaming Regulatory Act passed?
It was passed in 1988. The Indian Gaming and Regulatory Act was first introduced to Congress in 1987. It was discussed for a while and the legislation passed in both chambers of Congress. Finally, President Ronald Reagan signed the Act into law on 17 October 1988.
What is the 1988 Indian Gaming Regulatory Act?
The 1988 Indian Gaming Regulatory Act was introduced to regulate the tribal gaming scene. It created the legal framework to establish regulatory measures to settle the situation regarding taxation, standards of quality and operation, and more. The Act was seen as necessary after multiple disputes between Native American tribes and state governments.
How does the Indian Gaming Regulatory Act work?
Browsing the details of the 1988 Indian Gaming Regulatory Act, we see the various regulations regarding gambling games. They are broadly separated into three different categories, or classes. We can roughly describe them as cultural gambling games, non-casino gambling games, and casino gambling games. Each category is regulated differently and requires specific regulatory oversight.
Why did the Congress pass the Indian Gaming Regulatory Act?
We have to consider the context in which the Act was passed. Essentially, Native American jurisdiction on tribal land came into conflict with state governments all over the US. In short, the Act came after numerous cases which dealt with whether or not tribes had the authority to organize gambling operations, which often contradicted established gambling regulations or bans.
What happened after the federal Indian Gaming Regulatory Act was passed?
After the Act was signed into law, the United States saw an explosion in the number of tribal gaming venues. There are Native American casinos in more than 30 states. It is estimated the tribal gaming revenue exceeds the figures of other major gaming hubs in the US, such as Las Vegas or Atlantic City.